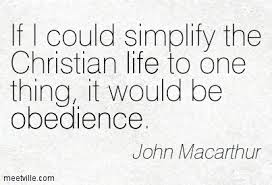 John Owen said "Be Killing Sin or It will be Killing You,
Amazing grace! (how sweet the sound)
That sav'd a wretch like me!
I once was lost, but now am found,
Was blind, but now I see.
––John Newton
iS THIS PHOTO OFFENSIVE, OR IS IT JUST ONE WOMAN'S WAY OF EXPRESSING HER FREEDOM?
You missed meaning of this...it is absolutely TRUE you cannot be married to Christ if you don't first turn from sin
"The best way to prove that a stick is crooked is to set a straight one beside it. No words need to be spoken." AW Tozer
Only Jesus can satisfy your soul and give you contentment. NO human being can do that!
"In a nutshell, abiding in Christ means allowing His Word to fill our minds, direct our wills,& transform our affections."-Sinclair Ferguson